Double-click here to edit the text.
Double-click here to edit the text.
Heirloom
Creations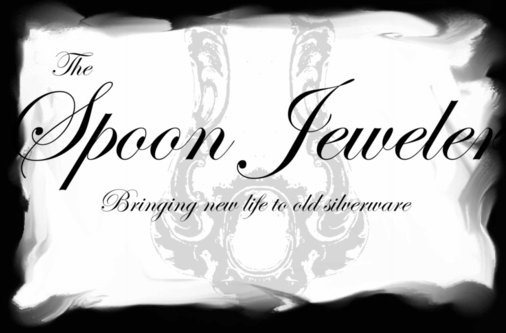 TheSpoonJeweler.com
"My mom has my grandma's old silverware. Can you make me and all my sisters bracelets out of it?"
Contact me for this option.
"I absolutely love it! I can't wait until Christmas to give out all of these gifts and tell the story that goes with them."
* Only silver or silverplated pieces will be considered for any and all custom work and Heirloom Creations.
Why not take that dusty old case of silverware that has been hidden away for years and use it to create priceless and wearable treasures for all. Why risk having it sold, given away, or even forgotten. Pass it on in a meaningful way, to wear and display with a sense of love, pride, and honor.

There is a story hidden away in every piece, full of meaning and memories that have been etched in time.

The stories and the memories, they sit silently, wondering if someone will come and unlock the door. Family heirlooms and treasures that have been imprinted with life's touch and the touch of those who have come before.

A timeless treasure - a spoon bracelet and an every day reminder of a loved one, a time and a story for loved ones to hold close and cherish.





Heirloom Creations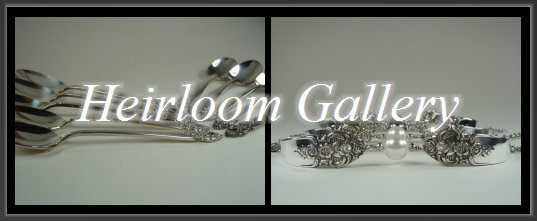 Creating jewelry from heirloom
silverware.