Double-click here to edit the text.
Double-click here to edit the text.
TheSpoonJeweler.com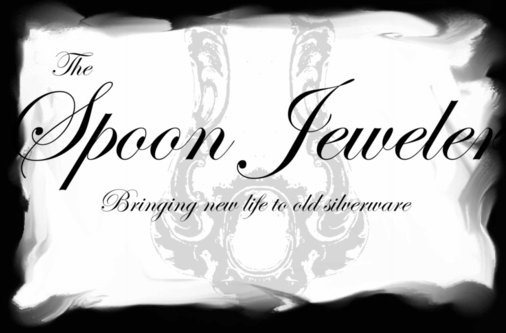 Mike, the quality of your workmanship is that of a pure and true artist. And this is just by looking at the pictures of the jewelry. I'm probably gonna be amazed by their elegant beauty when I actually see them. Can't wait, so get back to me, pronto! JK
Thanks for getting the order out so quickly. It arrived on Thursday! The pieces look great!
My mother is going to be so excited!!! Very nice jewelry.
I have received my rings and I love them! They are better than pictured and I was going to give one for a gift, but I may just keep them for myself!!
Your jewelry creations are beautiful. My compliments to you. I especially like some of the bracelets and rings. Great craftsmanship on your part. I'm holding onto your website information to come back to. I just have to decide which one I want to order first. Keep up the great work. Hope to be shopping with you soon.
Love LOVE your jewelry!!! I am trying to decide what I want to purchase. Just wanted to tell you that...
I love your creations. I swear some of your spoons were BORN to be your jewelry.
Just recieved my bracelet and it's beauitful! You do an amazing job! Will be ordering again soon!
I think what you do there with the silverware is amazing. I wish I could do that. I make jewelry myself but mostly wire wrap and beaded stuff. I will definitely keep your site on favorites and check it out for Christmas ideas. GREAT JOB!
I really shouldn't have bought all this tonight but I fell in love with your collection at first sight. I have your page bookmarked and do plan on purchasing more from you in the future, you have an eye for style and balance that I admire. Thank you so much for doing that for me. I very much appreciate it and I will definitely be spreading the word about you here in Montana. Thanks again :)
Thank you so much!! The Bracelet is beautiful!!
Mike, Good day first of all! I just wanted to say, "You do some of the most beautiful work I have seen in the area of jewelry making." I am saving my cart for my husband to see, hoping he will get me my wish list! Wish me luck!!
I don't think I have ever seen anything so beautiful. I will definitely pass this web site on to all my friends.
Thanks. My daughter had a hard time just picking out one ring!!!!!!
I totally forgot to email you on Wednesday (which was my girlfriends bday) but thats when it came. It's beautiful and it fits perfectly! Thanks again :)
Hi Mike, Don't know if you will get this, but my bracelet came today and I love it! Thanks. I'm looking anxious to see the others I ordered.